Indian Science Congress: Pride of India Expo : GP Message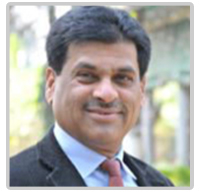 Prof. K. S. Rangappa
General President - Indian Science Congress Association
Former Vice-Chancellor: University of Mysore
Karnataka State Open University
Distinguished Professor, Institution of Excellence
University of Mysore

It is a great honour and privilege for me to steer the 107th Indian Science Congress as the General President of ISCA. I extend a warm welcome to all the esteemed scientists and participants to the 107th session of Indian Science Congress to be held during 03-07 January, 2020 at the University Agricultural Sciences, Bengaluru.
This university is a premier institution of agricultural education & research in the country. It is noteworthy that more than twenty thousand delegates, including Nobel laureates, a wide cross section of all the stakeholders of science, school, college and university students, teachers, scientists from academia, industry and government laboratories, science communicators, policy makers and innovators, would be participating in this mega scientific meet.
The prosperity and progress of a civilization is always dependent on its unlimited quest of discovery and innovations. It is evident that Science and Technology has to be adopted for the enhanced productivity and overall development of the nation. However, much progress has not been witnessed due to the slow social economic development process of the rural sector. Therefore, the theme for the 107th ISC has been aptly chosen as 'Science and Technology: Rural Development'.
The 107th session of the Indian Science Congress is bound to draw the attention of the scientists, technocrats and all other stakeholders to think over how the formidable power of science and technology can play a major role in bringing about social and economic transformation in our country, especially in the rural areas.
I, on behalf of the Indian Science Congress Association and the host university, invite you to participate and support to the 107 ISC, Pride of India Expo to be held at University of Agricultural Sciences, Bengaluru from 3-7 January 2020.