Indian Science Congress: Pride of India Expo : GP Message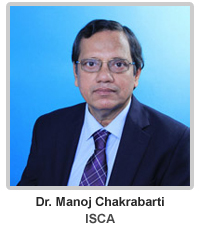 It is indeed a great pleasure and pride for me that the 106th session of Indian Science Congress Association will be held at the state of the art sprawling campus of Lovely Professional University, Phagwara, Punjab during 3-7 January, 2019.
More than fifteen thousand delegates including eminent scientists, Nobel Laureates, policy makers, academicians, science administrators, R&D experts, young researchers and students are expected to participate at this prestigious &largest scientific meet of India. Throughout 106 years of its existence, ISCA has played a pivotal role in stimulating scientific research effort and raising the scientific temperament of our country.
This year the focal theme will be "Future India: Science and Technology" keeping in view that the growth and prosperity of a nation depends upon the scientific and technological development of the country. Invaluable contribution of Indian scientists in almost all areas of research such as agricultural, medical, space,nuclear, earth sciences etc. has helped India to grow and prosper. I firmly believe that the 106th session of Indian Science Congress will be a milestone for the future development of our country since it will provide the platform to exchange ideas and innovations among the brilliant minds.
One of the major attractions of ISC will be "Pride of India (PoI) Expo". It has come out as a big and unique platform for organizations from all sectors like government, private and public sectors to showcase their achievements, innovations, creativity, and challenges in the field of Science & Technology. This is where hundreds of new ideas and products will be on display encompassing the entire spectrum of scientific world.
I take this opportunity to invite you to support and participate in the 'Pride of India Expo' to showcase your organisation's achievements, initiatives and vision for the future.