THE VENUE : Lovely Professional University, Punjab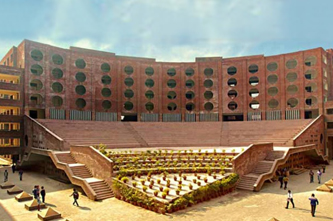 Punjab is considered as the bread-basket of India as well as the land of rivers. The mere name is the evidence of its fertility which is the amalgamation of the two words 'panj' and ' ab' which means five rivers. Punjab is a representatives of Golden Temple, Jallianwala Bagh , Wagah Border, The Rock Garden and many more attractions. It's also famous of delicious food outlets

Lovely Professional University has a mammoth ultra- modern campus sprawling over more than 600 acres of land on the National Highway No. 1 at the entry of Jalandhar City.